Scuba diving and snorkeling
Just walk out to our pier
and catch a glass bottom boat. Even those not diving
can see the beauty below.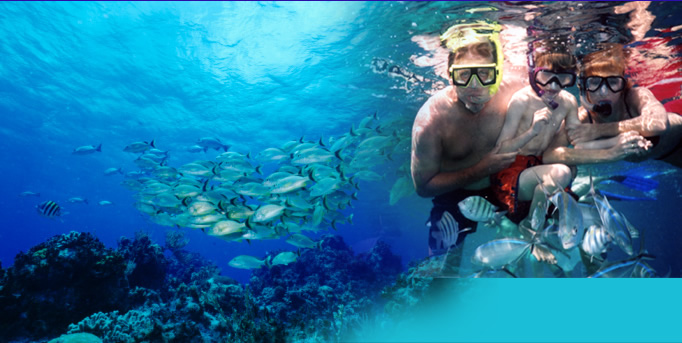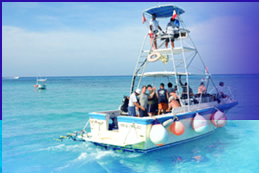 Parasailing and more
Down the beach from us is the Reef Club Resort (Aura/Wyndam)
They not only have dive boats available, but also parasailing,
banana boats, wind surfers, catamarans, kayaks and m a s s a g e
+ full 4-star restaurant — all just a beach walk away.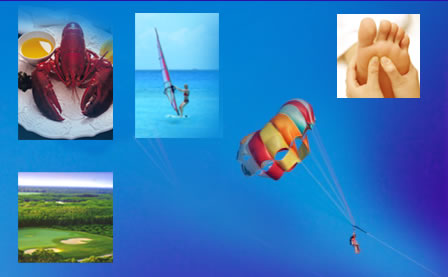 A Jack Nicklaus Design Golf Course is just a 30 minute drive North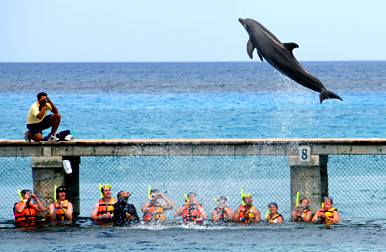 Chankanaab National Park Preserve
A 10 minute drive from the condo is a coral reef reserve.
People looking for great snorkeling without a boat can easily swim to the reefs.
They also offer interaction with dolphins.
Punta Sur Ecological Park
Much of the "other side" is protected area. This park has a climbable light house,
museum and a lagoon where you can see crocodiles in the wild.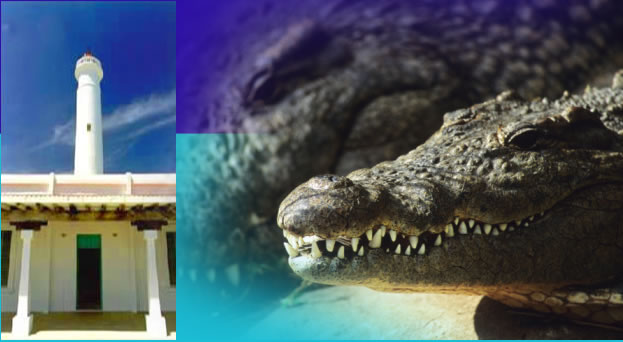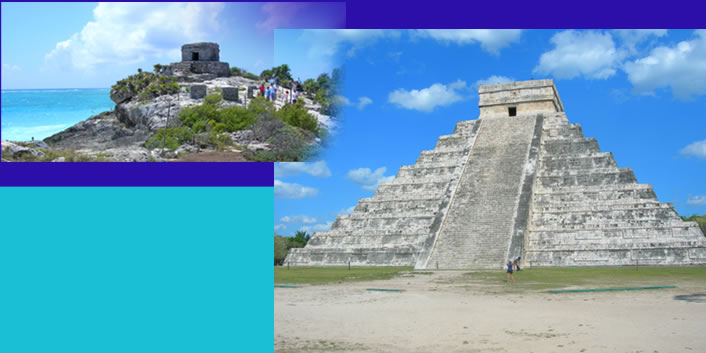 The Main Land - Mayan Ruins
Accessible by a 45 minute shuttle plane or a full-day ferry/rental car excursion.
You can experience Tulum and Chichen Itza and the rugged cenote caves where the asteroid that wiped out the dinosaurs is believed to have fallen.
Contact us now and reserve your vacation in paradise.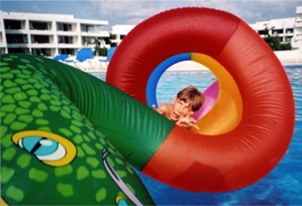 Don't forget! you can always just hang out poolside and play!

site design Studio B & powered by Fluid, Inc.